Kitchenware
Handmade high quality goods for dining and entertainment. Smith Shop's Kitchenware includes our Signature Servingware Set, Cheese Knives, Appetizer Forks, Bottle Openers, Corkscrews and Sterling Silver Flatware. All of our products are hand forged and fabricated at our shop in Detroit.
Smith Shop Signature Servingware:
Smith Shop's Signature Servingware is an heirloom quality set that is carefully crafted from hand forged steel and formed copper. The copper and steel serving pieces are riveted together for a solid mechanical connection that is both hard wearing and elegant. The set includes five serving pieces, five s-hooks and a hanging bar. Individual pieces also sold separately. When hung the on the display bar the set measures 22 inches wide, 17 inches long, and 2 inches deep. Available for purchase in our online store.
Sterling Silver Flatware:
Taking its inspiration from Art Deco Architecture and the roaring 1920s (the Heyday of Detroit's cultural opulence) our hand forged sterling silver flatware is one of the last bastions of extraordinary American flatware production—and we're doing it in style. Elevate any dining experience with flatware that is vivacious, substantial, and balanced. Feel good knowing that this heirloom quality flatware is handmade in Detroit from recycled silver. Sold as five piece place settings each set includes: one tea spoon, one soup spoon, one salad fork, one dinner fork, and one dinner knife with stainless steel blade. Made to order. Email us.
Steel Corkscrew:
Smith Shop's Corkscrews are hand forged in two parts. The octagonal handle is mild steel and the corkscrew is tool steel. The two parts are securely connected with a riveted square tenon. The handle is embellished with banding and polished rounded faces. These corkscrews have been tried and tested and approved by some dear wine aficionado friends.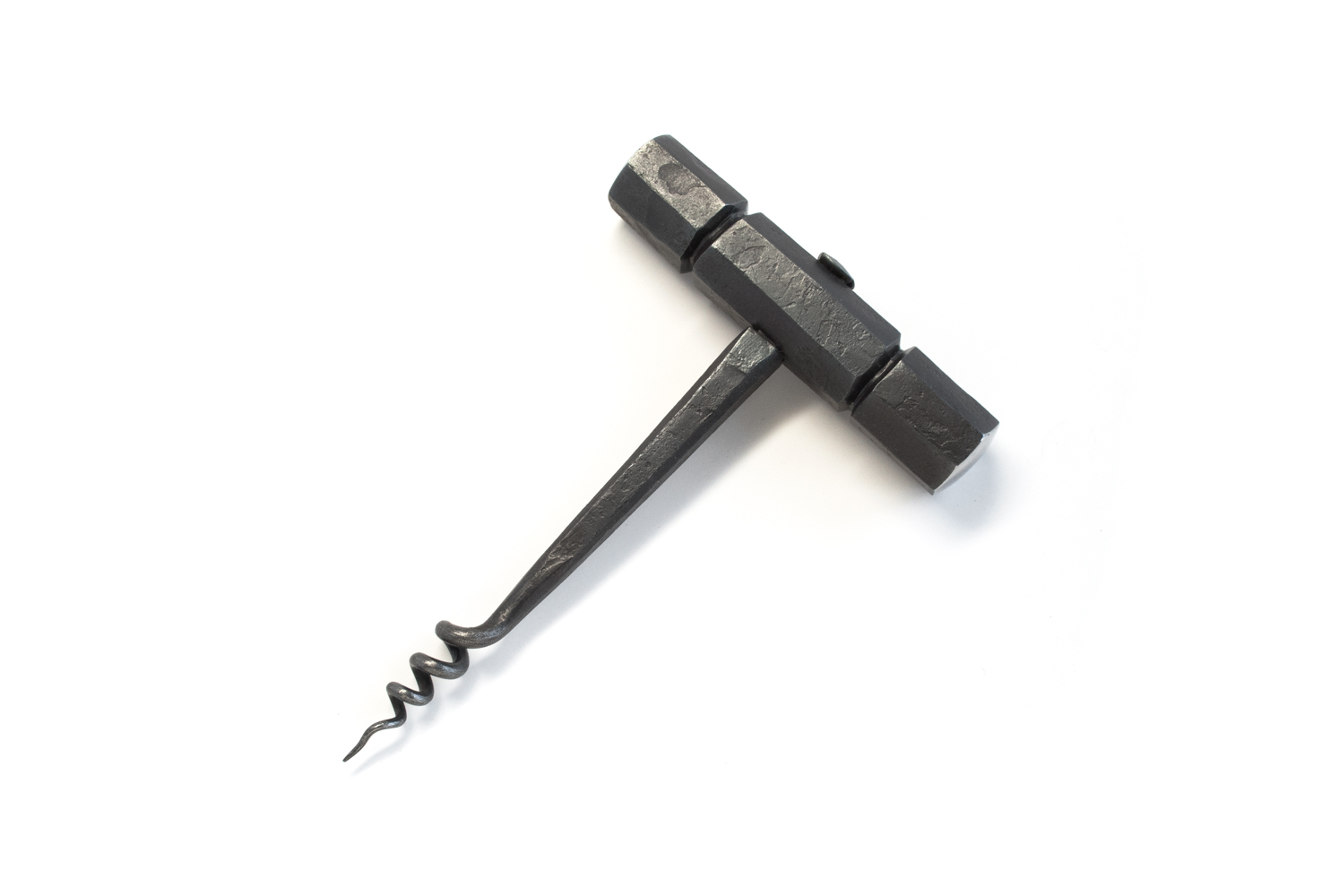 Steel Trivets:
Smith Shop's Trivets are hand forged and fabricated from mild steel. Inspired by historic ironwork design and joinery, these designs highlight the iconic c-scroll form. Available in two sizes and three styles.