Steel + Copper Serving Spoons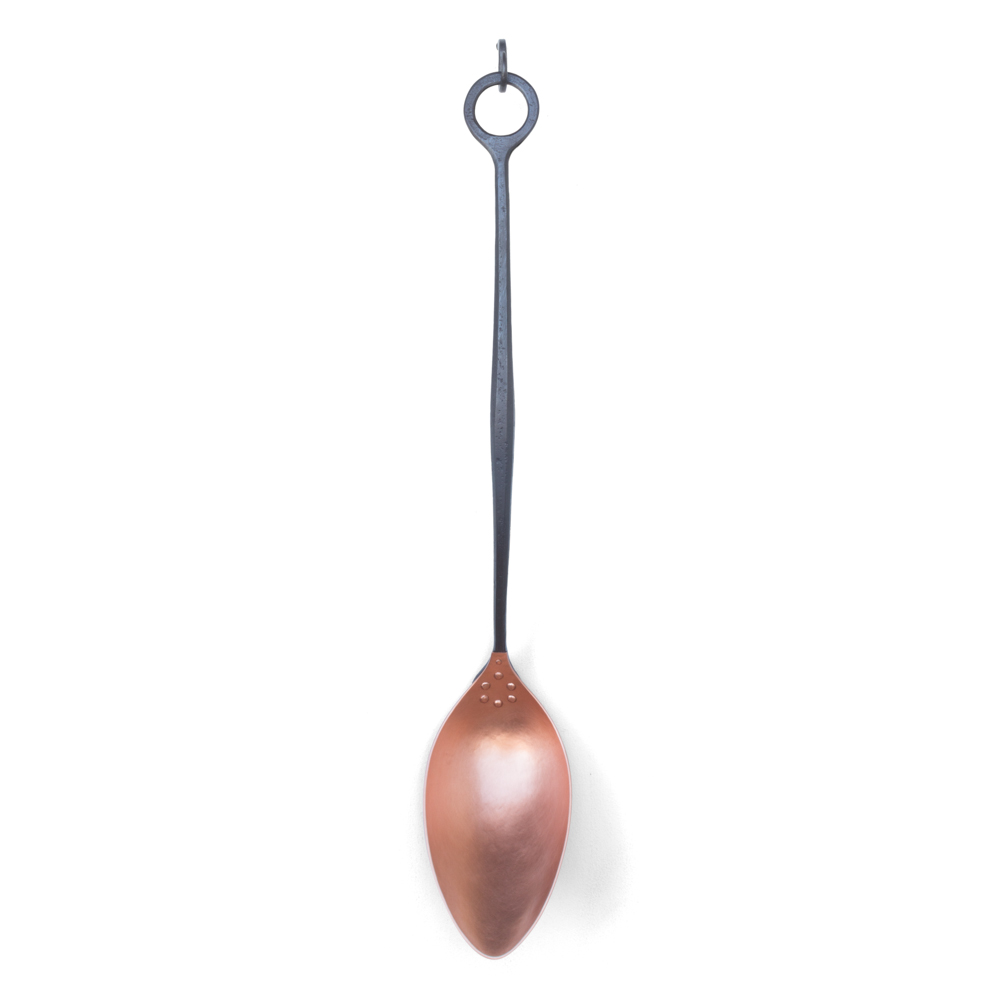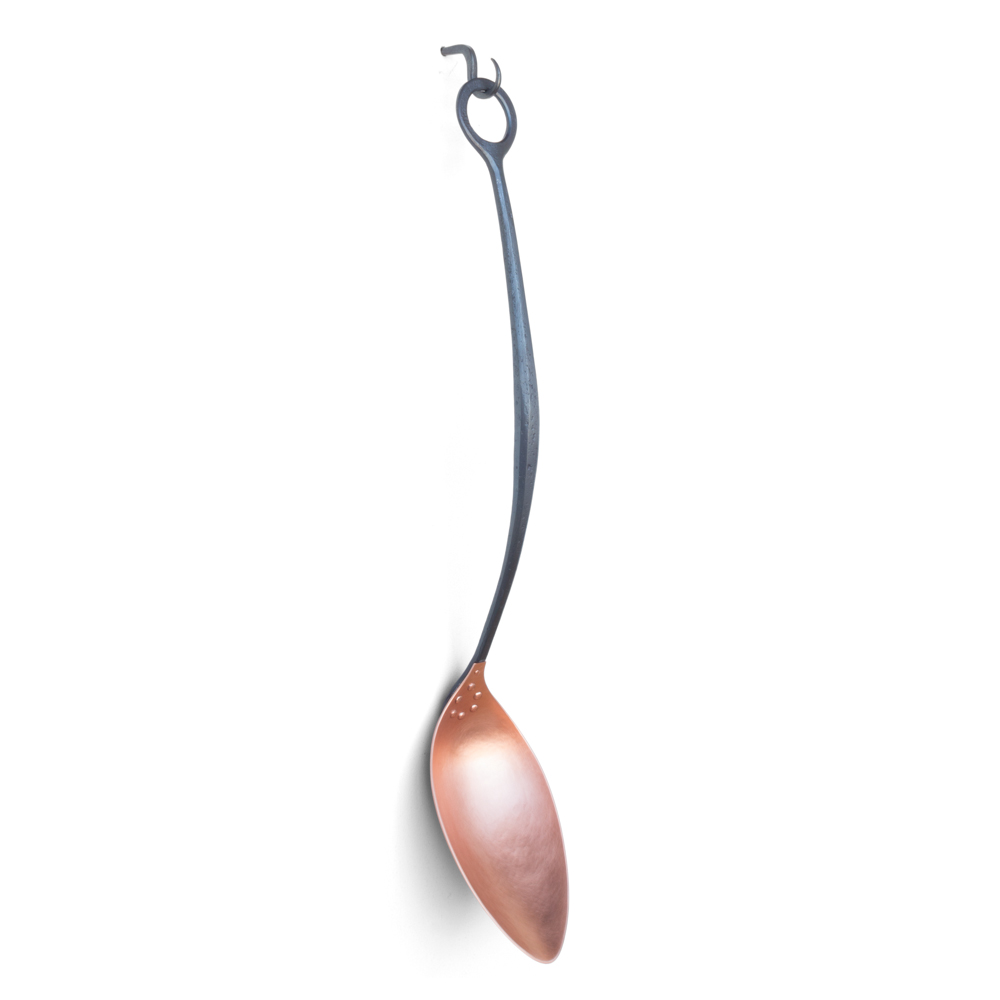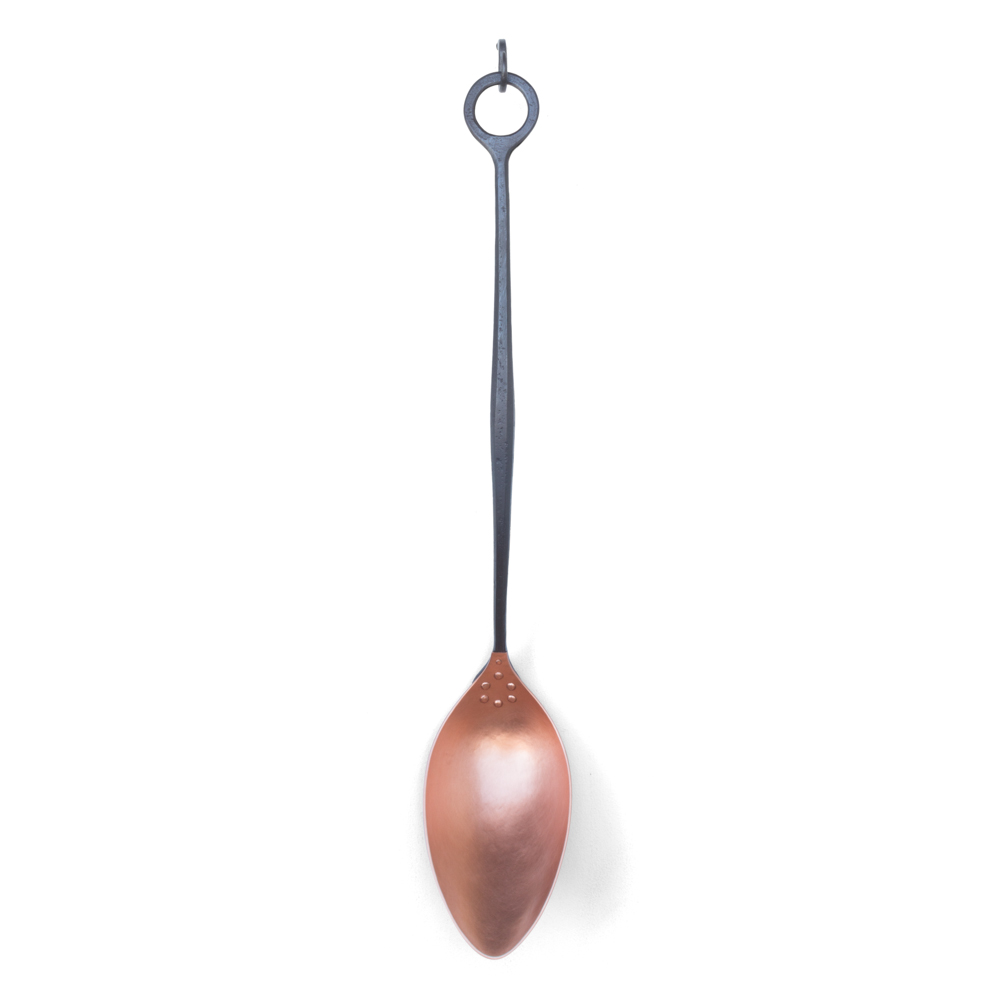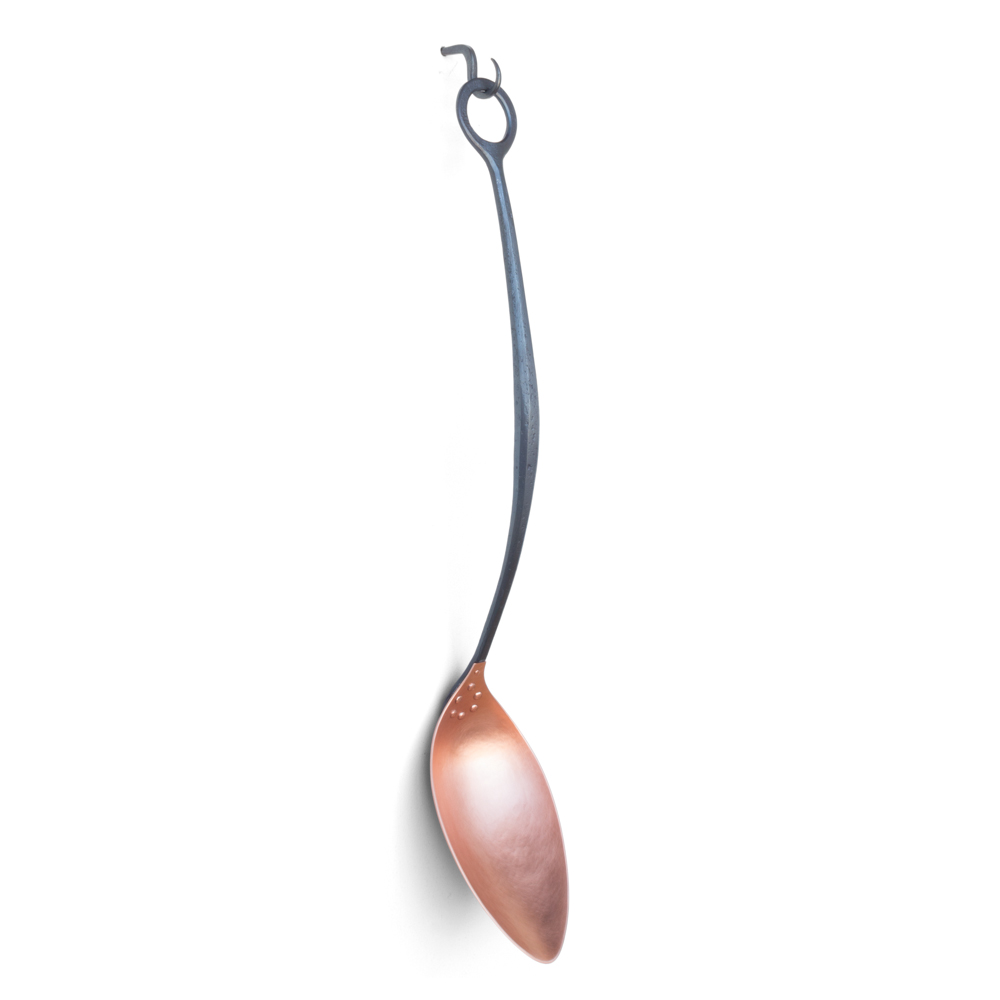 Steel + Copper Serving Spoons
Smith Shop's signature line of Kitchenware started with our hand forged steel and hand formed copper serving spoons. Stunningly beautiful in their simplicity and effortless in their ergonomics, these spoons are made for daily use and are just as rewarding to look at on the wall as they are in the hand. Each spoon is hand fastened with seven copper rivets for a lifetime of use. Featured in the Saveur 100 for 2015.
Each piece is made to order. Please allow 8-10 weeks for delivery.
EACH PIECE SOLD SEPARATELY.
Care Insturctions: Not recommend to use with acidic foods. Use cloth or brush to wipe off food residue, and finish with a small amount of mineral oil. Please do not use soap or detergent.